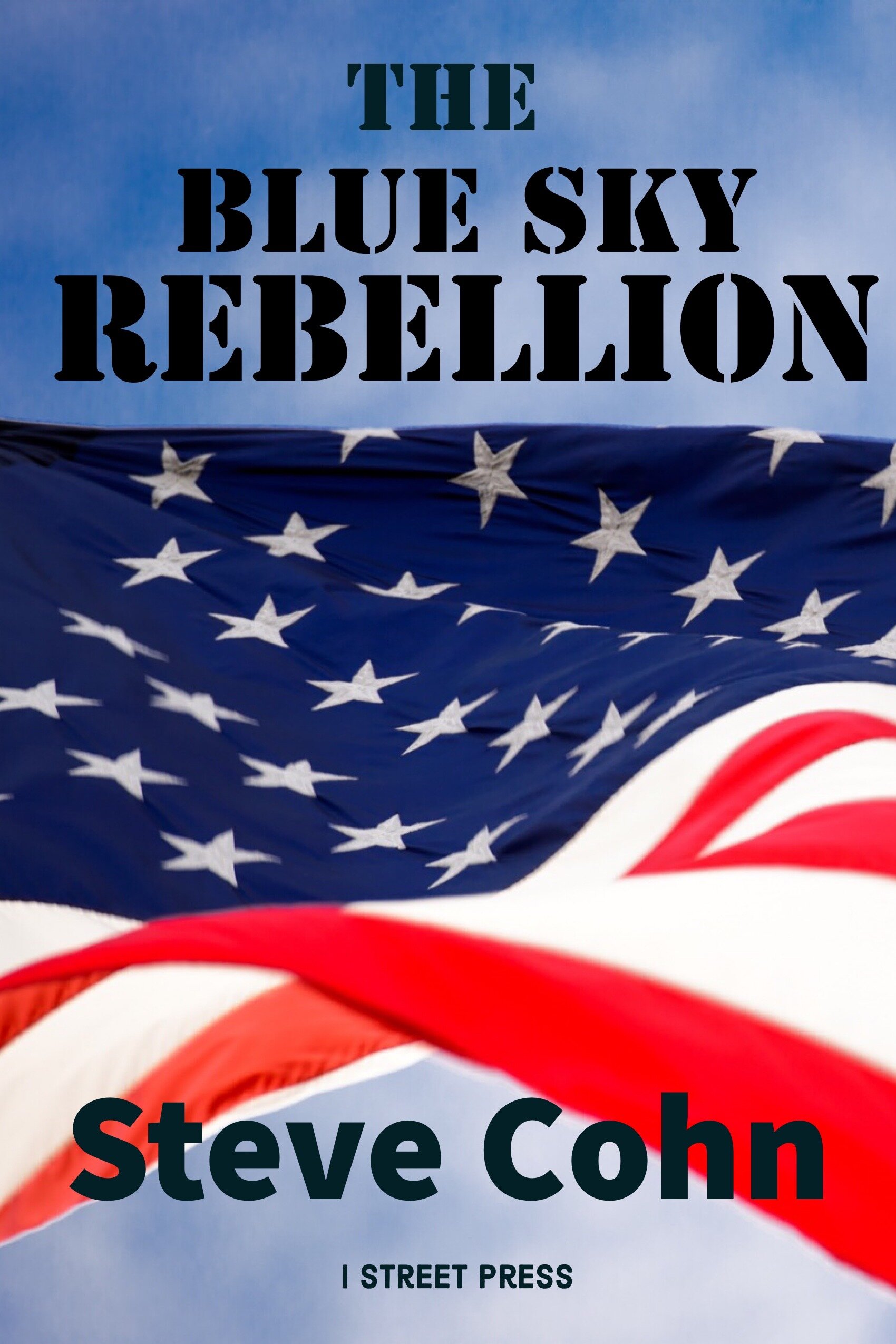 Coming in November, the political thriller that everyone who cares about the future of our country and our planet must read before the 2020 presidential election.
Set in the near future, America is facing its worst existential crisis since the Civil War, a house divided into warring nations: blue and red states, urban and rural communities, nativists and immigrants, and science believers and deniers. Into this whirlwind, a billionaire oil tycoon hell-bent on expanding his power and family fortune at any cost conspires with foreign powers to hijack our democracy and transform the Republic into an autocracy. Starting in Northern California, a grassroots "Blue Sky" resistance movement spreads like wildfire to fight his unconstitutional assaults on freedom and reimagine the American dream under a new social compact harmonizing individual liberty and the public good. The nation finds inspiration in an unlikely young hero who journeys through the heart of America seeking his identity and discovering his destiny in time to help a reeling nation recommit to certain truths it once declared self-evident.
THE BLUE SKY REBELLION will be available in paperback from Amazon starting November 1, 2019, for $19.95 and in electronic format from Kindle for $7.99.
Go to the Order Online page to order a copy of "THE BLUE SKY REBELLION" or "CITIZEN COHN".